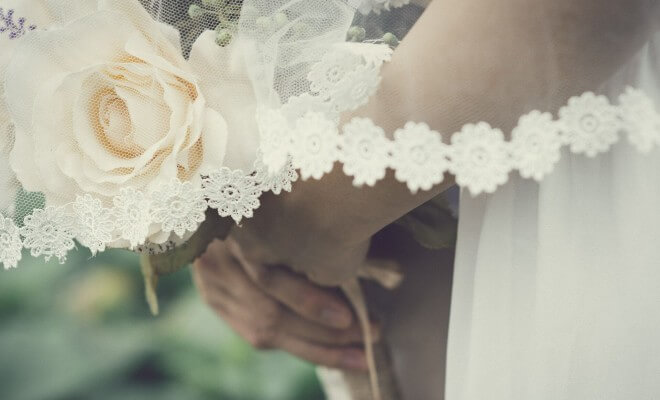 https://www.facebook.com/BBCSouthToday/videos/912319728858618/
Fashion
Wedding Dresses Throughout the Ages
By
|
A church in the small village of Idmiston near Sailsbury which has been closed for nearly forty years, has played host to an exhibition of wedding dresses from the past eighty years. The exhibition even included some wedding dresses from women who actually got married at the church itself. BBC South Today covered the exhibition and has made a short video to give us a taste of what the church had in store:
When the wedding dresses have been placed all together in one place, it is very easy to see the difference in fashion over time. The video starts with the 1980's wedding dresses that were described as 'meringues' which were extremely popular during that time especially after Princess Diana's wedding. One wedding dress in the collection is over seventy-five years old and surprisingly isn't even white but red instead.
An obvious change in the style of wedding dresses is how much flesh a woman showed on her wedding day. It's easy to forget that back in the 70's or 80's women were much less comfortable with showing their shoulders and even knees. Despite each women who chose to exhibit their wedding dresses acknowledging that their wedding dress had gone out of fashion, at the time, each of their dresses was what was fashionable at the time.
There isn't a loss of hope that their wedding dresses will remain stuck in the past because like we all know, fashion can do a complete circle and things do come back in. So whether you fancy wearing a kaftan-chic nightie or a satin meringue, there's every chance that your wedding dress will be in fashion…at least once.