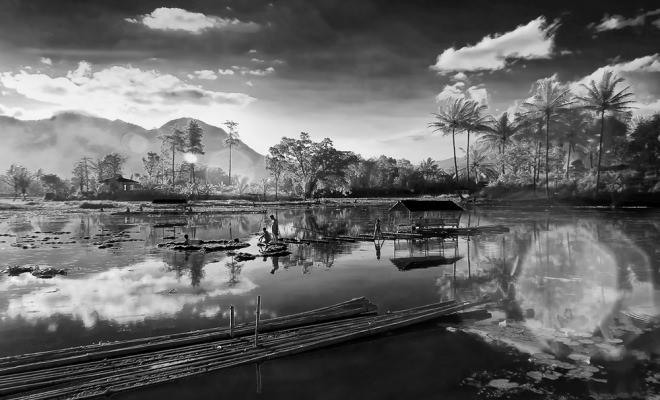 PhOTOGRAPHY BY alex hanoko
Travel
Southern Thailand & Southwest Indonesia
By
|
Anecdote of a fledgling traveller
Many would consider Southeast Asia to be a typical and perhaps unoriginal destination for young people during time away from education or employment. There may be assumptions made that the South of Thailand, for example, is saturated with party-going tourists and thrill seekers jumping on the "gap year" bandwagon.  However, Asia's unique charms and scope for fresh and sensational experiences certainly provide justification as to why so many young people are allured into taking this trip. I am pleased to confirm, based on a first-hand account, that this is a very much a journey you will never forget.
Two friends and I opted to spend roughly eight weeks away towards the close of 2012, to be split between the South of Thailand and Southwest Indonesia.  Not quite feeling equipped to plunge into a full blown year of travelling, we felt such a timescale would satisfy the travelling bug for the time being (indeed, this is a period of stay that may be recognised as minimal to the travelling veterans among you).  Beginning with our first destination of Koh Phangan, carefully planned to ensure arrival at zero hour for the notorious full moon New Year's Eve party, the journey from London to the island was memorable in itself: two flights, a bus journey, a third flight, another bus journey, a boat trip and a taxi ride later, we made it to our first hotel after exceeding twenty-four hours in transit.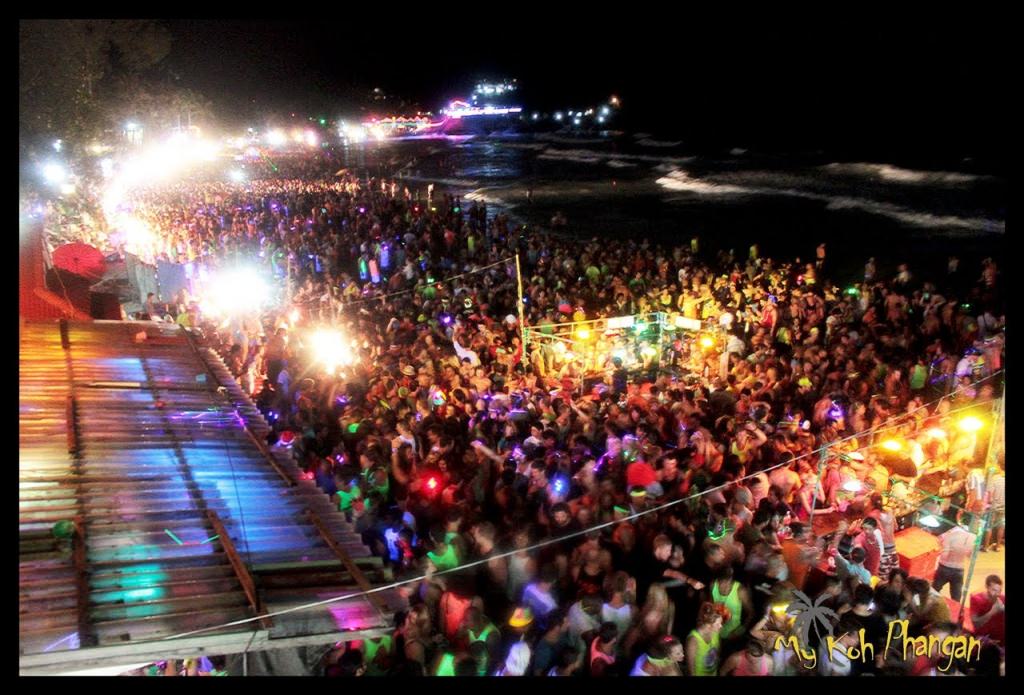 The full moon New Year's Eve party at Haad Rin beach did not fail to live up to the legend that precedes it. Wedged somewhere among roughly thirty thousand people on a single stretch of beach, slathered in UV paint and clutching two for one buckets of questionable cocktails, it was an experience unlike any other. It was really rather surreal to be right in the centre of the event that had received so much hype prior to our stay. Of course, this could serve as a prime example of the tourist attractions of Thailand that are perceived to be clichéd by some, as mentioned previously, but such a reputation by no means belittled the experience.  After all, there is a reason why tens of thousands of people flock to the occasion, not least to see out each year with a touch of character.
One thing we learnt very quickly on the first island is that no opportunity that presents itself should go to waste. One evening, in the onset of the new year, we were at somewhat of a loss as to whether to head back to the hotel after dinner when met with a bizarrely quiet Haad Rin beach.  After a slightly excessive degree of deliberation, we decided to get a taxi to the rumoured UV jungle party; it was concluded that, on such a once-in-a-lifetime trip, the necessity to carpe diem could not be more relevant.
A personal highlight was the Open Water scuba diving course we completed at our second destination, Koh Tao.  Undoubtedly, one can partake in scuba diving in any number of places across the globe, but exploring the warm and translucent waters of The Gulf of Thailand makes for such unique and stunning viewing.  During the first qualifying dive, I was fortunate enough to find myself swimming alongside a whale shark, an experience so impressive that it does little to try and express the magnitude yet tranquillity of such a creature in writing. This was one of numerous moments during the trip where we had the opportunity to really appreciate nature in all its grandeur.
Something that also become really noticeable at this stage of the journey was that the atmosphere of such a trip entails far more of an open forum when compared to other holidays; in regard to interaction with both locals and other travellers alike, new people are thoroughly approachable and welcoming, allowing for new bonds to form among diverse and interesting groups of people in a relatively short period of time.  Having met a handful of individuals who had been travelling alone for a number of years, it became quite clear as to how this pleasant and genuine travelling vibe allowed them to do so.
Progressing to Koh Phi Phi, this was one of the most aesthetically remarkable places we encountered.  Our hotel looked out over a seemingly endless stretch of serene turquoise sea, encompassed by towering foliage scattered rocks,  creating the sense that we were residing in a living postcard.  Moreover, to add to our dream-like surroundings, a boat tour to Maya Bay allowed us to visit the very setting for Danny Boyle's hypnotic movie The Beach; as a result, I can now insist that I have walked on the same sand that Leo himself once walked on!
Saying our farewells to Thailand, we made the transition to Indonesia, with Bali as our first destination.  Staying in the region of Kuta, our surroundings seemed rather Westernised in comparison to our previous dwellings (I'm reluctant to admit, McDonald's featured in our meal times once or twice). With a turbulent surf beach and sky-scraping nightclubs, where Kuta lacked in the likes of Ko Phi Phi's composure, it compensated with its bustling spirit.
The remaining portion of the trip that really springs to mind is our stay in Gili Trawangan, one of the three Gili Islands just off the coast of Lombok.  Despite its stray cats galore, this was a charming little community where we wholly embraced the traveller lifestyle with our first stay in a shared hostel.  Admittedly, a bout of tonsillitis while staying in a room of eight largely unfamiliar people is not the fondest of recollections, but this area was perhaps the most welcoming and enjoyable portions of the trip in regard to time spent will both locals and travellers. In particular, a (somewhat underestimated) waterfall trek in nearby Lombok, led by a local man who worked in our hostel, was one of the brightest hidden gems of the trip.  Having never before found myself so close to such a spectacle, the waterfall was quite literally breathtaking to look at.
Having only skimmed the surface of this Southeast Asian journey, let us not forget that a few more paramount lessons were learnt on this trip.  These include: the importance of being cautious with the spicy food, how vital it is to ensure that you budget your funds, the necessity of hand sanitiser and that, if you wish to sleep soundly, Stephen King's Cujo should not be on your reading list when you could actually be in the presence of rabid animals at any given time.  Last, but certainly not least, while this may be seen as a trip typical of the gap year traveller, simultaneously, everything you experience while immersed in this remarkable environment will be personally unique and ultimately unforgettable.