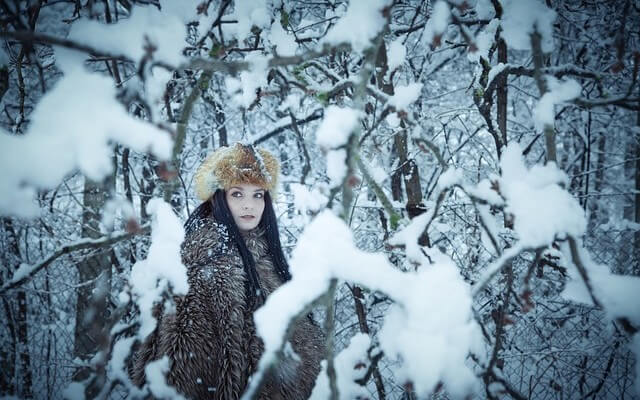 Fashion
Short Guide to Popular Winter Garments & Outfits
By
|
A lot of people mistake winter as a season where fashion, style and trends should be sacrificed for comfort, warmth and layers. Wrong. Winter is probably the only time where all of these factors come into play in one complete, harmonious look.
You're probably asking me to put this to the test and that is exactly what I'm going to do. Keep reading for an exclusive look at a few popular winter garments, all of which will keep you safe from the harsh conditions of the weather while making sure you slay each time.
First up, the classic turtleneck look. I find turtlenecks to be incredibly sophisticated. The key is to keep it simple and minimalist while dressing up around it. In this case, we're going for a crisp, white look in soft jersey for comfort. Go for some stylish cargo trousers and top it off with a bomber jacket for some edginess. You'll find that I've chosen trousers with ripped knees which can be an acquired taste, I know. But these trousers are incredibly unique and different and the ripped knees do not detract that away from it. This entire outfit is both trendy and stylish but simple and effective.
'Tis the season when coats are the number one garment of the year. This is not only for obvious reasons but some of the styles out around this time of the year are to die for. What kind of coat you choose can make or break your entire outfit. You might want to give off an aloof, sophisticated look or you might want to go down the laid-back, chilled route. The right coat can decide what you opt for, sometimes without even realising it.
What I've gone for here is the classic camel coat that is totally in trend right now. I guarantee it that every major fashion outlet worth their salt will be selling this style of coat right now – all thanks to Kim K and her penchant for nudes (no pun intended). Not only is it made of wool and therefore incredibly comfy, it dons a luxe longline fit that is sure to leave a great impression. Pair this with rich blue skinny jeans, white plimsolls and a snappy white shirt for the classic casual vibe. Complete this with a cashmere scarf to give it that sense of togetherness.
Let's now move onto the male department. First and foremost, shearling outerwear are by far the most popular trend this winter season. Not only are these jackets usually well made and designed, they are also built to withstand the heavy breeze. As if things couldn't get any better, they are one of the few styles out there that look great on top of plain v-neck t shirts or the classic checked shirt look.
In this case, we are going to go for the latter because nothing beats a man who knows how to work a shirt, classic crew neck sweater and brogues combo. Go for a dark checked shirt, something that never goes out of fashion. Throw on a sweater that combines with the jacket, some simple black slim fitted jeans cuffed at the bottom and classic black brogues. And with that you have an outfit that'll put other men to shame – perhaps a few women too.
There you have it, guys. The next time you go shopping for a winter fashion haul, do keep this guide in mind. It'll give you the will to fight off the brisk breeze with style and chicness while still being able to say you're totally and utterly crispy warm!