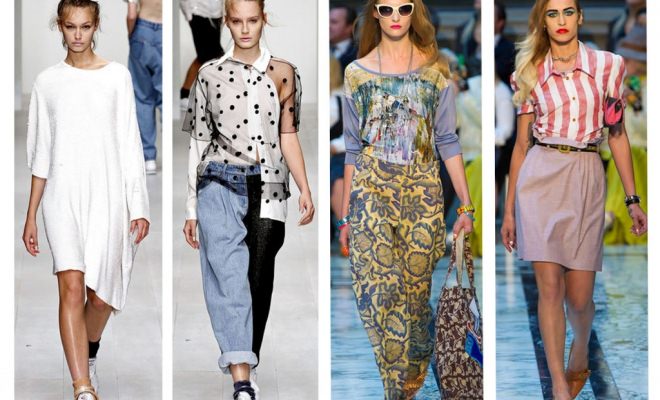 Fashion
Scrunchie Mania
By
|
Stock up on the hottest summer accessory as scrunchies make yet another comeback and this time they are here to stay!
As I scanned through summer wear on one of my most recent shopping trips I was surprised to see the accessories section of every store I entered filled with the most quirky, chic and fashionable hair scrunchies. We're talking sequin, pastel, crochet, metallic and an array of other patterned scrunchies which are enough to satisfy any hard core hair styling fanatic.  I will admit I am a scrunchie enthusiast, I love how a simple soft piece of fabric wrapped around an elastic band can change an entire look whilst keeping hair in place all day long.
Scrunchies are snag-free accessories and cause less hair breakage as opposed to most common elastic bands that can break the hair shaft or pull out hair once removed. While this may seem like a simple valid motive to purchase this type of hair tie, doubts and disagreements regarding scrunchies continue to circulate, as people insist that they should never be worn and that they are the ultimate anti-fashion hair accessory. Carrie Bradshaw from "Sex and the City" for one, claimed that no hip New Yorker would be caught wearing a scrunchie and that their purpose should only be limited to the bathroom when women tie their hair up to wash their faces.
Some may argue that scrunchies were the ultimate aerobic accessory of the Eighties, but with the right scrunchie and the right ensemble, this hair tie could prove to add real fashion value to anyone's image. So can you style your hair up in a scrunchie without looking like an Eighties gymnast or a Nineties schoolgirl? The answer is yes! We chose two scrunchies both from Topshop that will allow you to opt for either a more high-class look, or for a relaxed uber-cool style.
For a more sophisticated poise, it is best to simply pull your hair back into a high sleek ponytail, tying it with a sombre looking scrunchie and either leaving the lengths of your hair straight, or you could wrap locks of your hair around a curling iron and create soft ringlets. This black quilted PU fabric hair scrunchie is perfect for that polished look and will help give a refined and urban edge to your persona.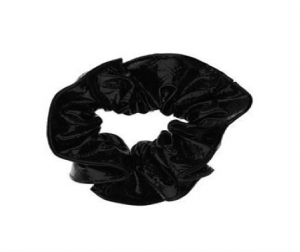 If elegance is too much for you and you just want to look cool and casual then the messy do is your best option! In this case you can either divide your hair into two sections and use a scrunchie to create a half-up style, or you can tie all of your hair up but still keep that 'just got out of bed' look. In both cases, a texturizing hair spray should be at hand to help create more hair volume and achieve a sexier dishevelled look. This tropical patterned pink scrunchie would be your perfect option as it has a summery feel and would be ideal for any music festival.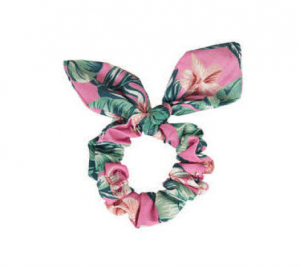 These are just two examples on how to style your hair simply by using this hair accessory, but there are tons of more solemn looks that can be achieved, proving that the neon over-the-top stereotypical trend associated with scrunchies was just a past style concept that does not necessarily conform to current fashion. So if you still believe that scrunchies should be left in the past and serve as no use to modern-day fashionistas, think again, as this controversial hair tie continues to make its comeback within the fashion world and proves that it can still add significant flair to any everyday outfit.