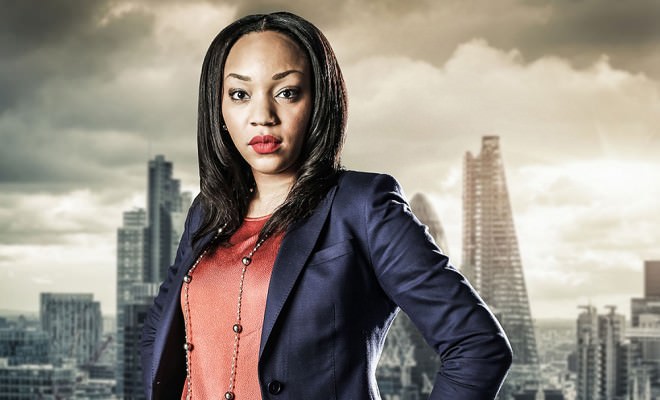 Fashion
Meet The Tights That Will Show Your True Colour
By
|
Calling all lovers of luxury tights! Are you disappointed by the lack of shades offered to you in the hosiery market? Are you tired of looking for tights that match your skin tone to perfection?
Well, guess what? This year's The Apprentice runner-up, Bianca Miller, has come up with what is perhaps THE most original fashion idea I have heard in a while. And it answers ALL our questions.
Her creation involves first and foremost, luxury tights. Tights made with the best material so as to avoid those ghastly-looking ladders and ripped holes that so many of us have had to deal with. I know, I know, there are so many luxury brands out there claiming this already. But that's beside the point. Here comes the juicy bit: using the most advanced technology available, you can now identify your skin tone and match it to the tights in your closest shade.
That's what Bianca Miller's business idea was based on and boy, did it give Mark Wright, The Apprentice winner, a run for his money.
Again, I know, I know. Yes, it all makes sense and all, but if it was THAT good, why haven't the leading hosiery manufacturers done it already? It's obviously something worth looking into, so why haven't they done so? Well, by that logic, no new or original idea should ever be followed up because if they were any good, they would have been thought of already?
No, let's not take anything away from this. I can only imagine the reason for why it hasn't been done is because nobody has been brave enough to do it, mainly as it would be too expensive to manufacture. You would need the market power of, say, Debenhams to pull it off. But then again, you could consider having this as an online product. That changes the scope massively.
The only drawback is the price. Offer it to the mass market and once again, the scope changes.
But this isn't' an article that discusses why Bianca's business proposition faltered; this is an article that pays homage to her idea.
It's innovative, it's practical, it's fundamental, and it has the potential to change the face of fashion. Yes, the WHOLE entire face. Why? Because it's something we women CRAVE. We NEED a pair of tights like this in our wardrobe. There is a huge gap in the fashion world for something like this, no doubt about it. This plugs that gap while, at the same time, encouraging other hosiery brands to consider the fact that there are so many skin shades out there that deserve tights being marketed specifically for them.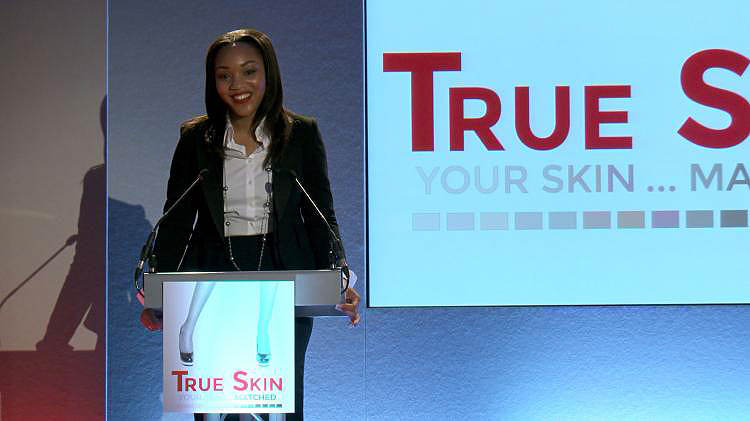 I could totally understand where Bianca was coming from when she told the world how difficult it is for dark skinned women to find tights best suited to them. Sometimes the darkest shade doesn't even come close. The same goes for pale skinned women too: sometimes the lightest shaded tight is still too dark.
The idea that some of us – who are a little on the conservative side of things – could start showing off our legs in its utmost truest colour is astounding. Especially for women who work in a professional environment. And all it takes are a pair of tights with a primary function that enables exactly that.
It's easy to compare these tights to foundation. You want it to match the rest of your skin rather than look like you're either wearing a mask or have oddly coloured legs.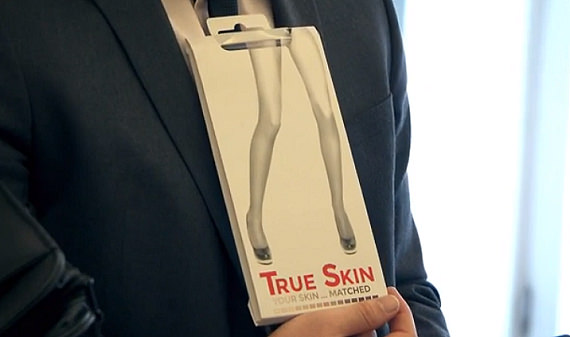 I wouldn't be surprised if, some way or another, this idea is taken to the next level – which is, being offered in the market. Maybe a powerhouse out there will invest in Bianca's idea or someone else with something similar will take the stand.
Either way, it's one heck of a game changer.