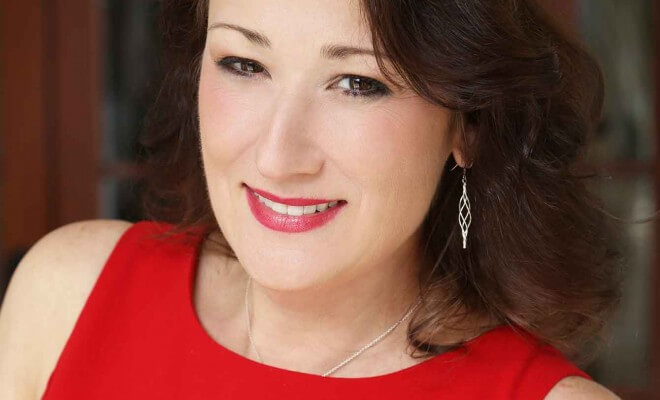 Health & Fitness
An Interview with: Dr Kathy Gruver
By
|
Dr Kathy Gruver PhD, has stepped forward with her new book 'The Alternative Medicine Cabinet' to bring the importance of alternative medicine to the attention of the world.
So far the book has done exceedingly well after winning the Beverly Hills Book Awards and becoming a finalist in the IndyExcellence Awards. Dr Kathy Gruver has even gone onto have her own show on the American television channel, Oasis TV. Despite the fact that she has already written five books, Dr Kathy Gruver has also focused her career path in other directions too, including becoming a Reiki master. This may have surprised a younger Gruver because she had never considered any other career path other than becoming an actress and even moved to California to pursue her acting career in Hollywood. In a Q&A with Gruver, she explains how alternative medicine found her, advice for writers and her future.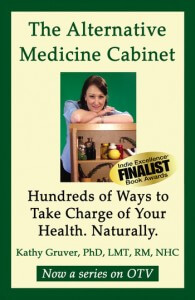 Q – Can you pin point a moment in your past, that influenced the career you have today?
A – 'I was a theatre major and felt that that was going to be my path forever. However during a summer production a woman showed up who would do bodywork and alternative medicine on all the actors. I basically apprenticed with her for the summer and near the end that she asked me if I could help her out by massaging one of the other students. I told her I had no idea what I what I was doing, I was an actor. She looked deeply into my eyes and said,"yes you do." I apprenticed with her for another two summers and found that massage was something I really had a neck and a passion for.'
It's been 15 years I've had my full-time massage practice here in Santa Barbara and has since grown that into an award-winning business. I am one of the busiest therapist in town… I realized that my clients were looking more at me as a health practitioner than just someone to manipulate their muscles. I started studying more and more got to my ND as a traditional naturopath and pursued my masters and PhD.
'The more I learn, the more I can help others and give them options for healing. So, those two things really set me on the path that I'm on today.'
Q – Why choose to write about alternative medicine and not conventional medicine?
A – It basically chose me. As I was growing up I never considered into going any kind of medicine. Mainly because I hated math and science. That would definitely have help me out of medical school. When I started with the massage and learning more and more about alternative mode Dowdys is just fit naturally into my philosophy. I lost my mother when I was 18 to cancer and she didn't have options. In the 1980s in Pittsburgh there weren't alternative medicine clinics, acupuncturist available or people recommending herbs. To me every option I have for my clients is a way of honoring my mother.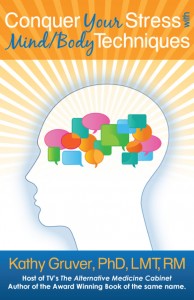 Q – What advice can you give to writers?
A – Stop making excuses. Write it. Get it down on paper. Don't worry about it being perfect because it will never be perfect. I know people that have been futzing with their work for years and never actually go to the publisher. Just get it out there. Go for it.
Q – What advice can you give to people who haven't yet tried using alternative medicine?
A – Explore what appeals to you, maybe it's massage or chiropractic, maybe it's Ayurveda or herbs. Pick something small, find a qualified highly recommended practitioner and start out slow. So many people wake up on a Wednesday and decided to be vegan and try to change their whole lives in one fell swoop. That works for very few people. Then you feel defeated or like a failure and you give up everything. Start small and move incrementally. And if something doesn't work for you try something else, if the practitioner doesn't work for you try someone else.
'The options are limitless.'
Q – Since writing your book, how has your life changed?
A – Wow, that's a great question. My reach has grown exponentially. I have lectured around the world, done over 250 radio and TV shows and even have my own TV series which should start airing soon. To me having the book placed me immediately as an expert in my field. People look at you differently when you have a book, let alone five. It, to me, was a vehicle for growth and the ability to reach more and more people with my message.
Q – Are you other four books based on the same topic as the 'Alternative Medicine Cabinet?'
A – My latest, Journey of Healing, was just released. Four of my books are on alternative medicine. The first, Alternative Medicine Cabinet, then two on stress, and my latest Journey of Healing, which is a collection of alternative medicine modalities, how to use them and how I have used them. There are a lot of personal stories to illustrate growth and failures. There are moments that are touching and moments that are absolutely hysterical. And my stress book Conquer your Stress, has won 5 awards, pretty exciting!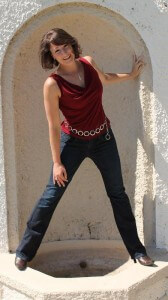 Q – Do you plan on writing anymore books?
A – Yes!
In a world where we are lucky enough to have the choice of methods and types of medication to help us when we are ill, it is becoming apparent that we need to educate ourselves on exactly what these options are. The fact that our health and our loved ones' health are fundamentally the most important aspects of our lives is a fact that we sometimes can overlook. By reading Dr Kathy Gruver's exceptional books, we can take a step in the right direction to not only learning more about ourselves but also how to treat ourselves in the best possible way.
Dr Kathy Gruver would love to hear from any readers who have any questions about her books or what she does, you can follow her on Twitter on: @KLGruver.
You can also purchase 'The Alternative Medicine Cabinet' right here on both Kindle and paperback: http://www.amazon.com/Alternative-Medicine-Cabinet-Kathy-Gruver/dp/0741459035