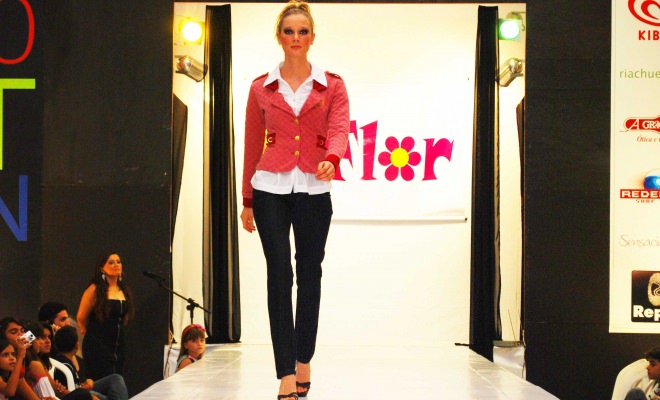 PHOTOGRAPHY BY George Vale
Fashion
Brazil's fashion scene heats up
By
|
With all eyes set on Brazil for  the 2014 FIFA World Cup tournament, the Latin American country has gained considerable recognition worldwide, yet it is not only sport that has placed Brazil in the limelight, as I found out when I decided to explore some of the country's recent noteworthy  fashion events and designers.
São Paulo Fashion Week (SPFW) and Fashion Rio are two main fashion events that have unveiled some of Brazil's most talented designers. Swimwear was the main focus this summer, with high waisted, strapless and even long sleeved swimsuits being showcased at both events. Transparent and exotic print garments were also a recurring trend featured amongst the talented Brazilian designers' collections.
This year, São Paulo Fashion Week's SS15 collections took place at the newly opened Cândido Portinari. When developing their collections, fashion designers often draw inspiration from a theme, designer Marta Ciribelli, decided to create a collection focused on flora for one of the most prominent Brazilian brands: Forum. She created a number of exotic orchid print dresses matched by earthy makeup worn by stunning models. Oskar Metsavaht was also inspired by naturalistic elements for his Brazilian luxury brand Osklen, as well as art and architectural components. His collection was developed after partnering with, and gaining inspiration from Inhotim, a Brazilian contemporary art museum and botanical garden.
FH by Fause Haten was particularly clever in capturing the public's attention by choosing not to reveal his collection via a catwalk. He appeared to be inspired by royalty, picturing his models as queens who were to be dressed with petticoats and long skirts. This resulted in the models standing still, gradually being dressed by helpers on-stage until they were fully clothed and could slowly turn to face the spectators and reveal their complete, bright and colourful look. Contrarily to Fause Haten, Vitorino Campos decided to go against vibrant colours after being inspired by the Black Hole theory, thus he presented a collection dominated by black. However, to make up for the usage of such a dark colour for a Spring/Summer collection, Vitorino used lightweight materials including organza, a thin lightweight fabric originally made of silk.
A few days after SPFW, Fashion Rio took place at the beautiful Marina da Glória and proved to be a huge success. Oskar Metsavaht continued to impress by collaborating with Paris-born Bianca Brandolini and Alexia Niedzielski on an exclusive beachwear line. The collection merged Brazilian and European aesthetics by drawing influence from the 1950s French Riviera and the beautiful tropical landscapes of Brazil.
Espaço Fashion's collection was influenced by Brazilian carnivals and parties, with electro melodies playing in the background and vibrant boxy tops, trumpet skirts and oversized attire taking centre stage. Whereas the brand Salinas focused on beach wear by showcasing trendy bikinis, kimonos and costumes on a glittering golden catwalk that resembled the sandy beaches of Brazil.  On the final day, swimwear brand Triya put on a powerful show, with impressive dark makeup and striking garment designs. Electric fans were placed on both sides of the catwalk to create a breeze for the models that passed, giving the show a summery feel. The collection however, was edgy, glamorous and sexy, following a theme of transformation.
This is just a glimpse into Brazil's recent fashion shows, yet it has proved that the country is not short of creative designers, capable of demonstrating their unique skills to the world, encouraging Brazil's ascending fashion consciousness. While there is a long way to reach the likes of Paris or London fashion weeks, São Paulo proves its strong desire to position itself as an honest contender. So when someone asks you what you think of Brazilian fashion, think more than Havaianas flip-flops, as Brazil's fashion future looks just as radiant as its collections.