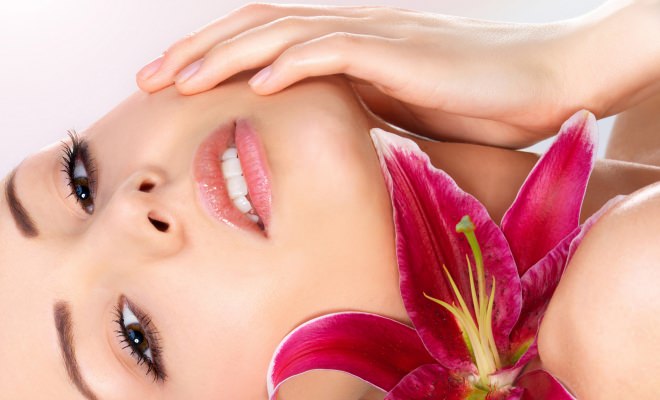 Photography by tommerton2010
Beauty
Billion Dollar Brows: a miracle boost for sad, patchy brows
By
|
Ladies, let me tell you something that you might not realise is true – eyebrows DO NOT grow back. I know that sounds confusing because it seems like eyebrows are always growing. After all, that's why we're perpetually plucking and threading. And yes, eyebrows will always grow down your eyelids and down your nose just to be irritating. But the truth is, if you pluck your actual eyebrow arch to the point of extinction, they're really not going to come back without some kind of assistance.
I am a tried and convicted over-plucker. I used to have fantastic, full thick eyebrows, but after a bad threading job I just kept tweezing to try to make it better. Sadly, for years now I've had gappy eyebrows that have never ever improved. I've tried brow oils and ointments, but to no avail. Even not plucking for six months didn't work – I had patches of brow growing everywhere except the spaces where I actually needed hair.
Enter – Billion Dollar Brows Brow Boost Gel.
First impressions – I love the bottle because it's BIG. None of that teeny tiny nail polish sized stuff that you pay £50 for and lasts about a week. Eyebrow treatment is akin to good skin cream – just because it works doesn't mean it has to be sample sized. This has plenty of gel in it to last you a while, and you won't be misplacing it anywhere.
The instructions on the box were clear and simple – apply at night before going to bed, and you'll see results within 30 days. The gel goes on clear and dries in seconds, and doesn't need to be washed off the next day. It's so easy it's almost too good to be true. But, like with most things in life, if you persevere with it, you will see results. Set a reminder on your phone every night and make sure you apply the gel and the effects are astounding.
By the end of the first week I was already noticing some growth. The thing that struck me the most was that my brows felt incredibly nourished and soft – even those short hairs that were coming through weren't bristly, but very thick and strong. This is where the deep-conditioning formula comes in – not only does it accelerate growth, but it keeps brows healthy too and not sticky, like a lot of brow oils.

By the time I was fifteen days into the trial the difference in my brows was almost jaw-dropping. All my colleagues started to tell me how much better they looked, and how my overall face had changed. I think I was most pleased that the gel wasn't just encouraging my brows to grow at random, but was helping the patchy areas of my brows and forming a shape, as well as enriching those hairs already in place.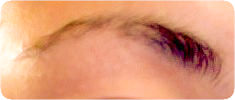 By day 30 of my trial, my brows had been completely transformed. After years of trying to encourage my brows to fill in, I've finally achieved thick and full eyebrows that had gained about a cm in width. My eyebrows have also never been in better condition – they feel soft and smooth and are a dream to style compared to before. I've still got some way to go to achieving a brow that doesn't need some penciling in, but that's because my brows were worse than most! If this is what can happen in 30 days, I can't wait to see what can happen in 3 months (and yes, one bottle of Brow Boost will last that long).
Overall rating – 5 stars. It's so simple it's almost impossible. I was genuinely starting to lose hope, believing that I'd be sketching my eyebrows in for the rest of my life, but the speed with which BDB restored my brows was too much to ask for. Too often these days we hears the words 'wonder product,' and I've tried almost all of them on my brows with no effect and a broken bank balance. But BDB Brow Boost Gel truly works and I've got the best kind of proof – see for yourself.
BDB Brow Boost Gel retails at £25. Visit their website for more info: http://billiondollarbrows-uk.com/