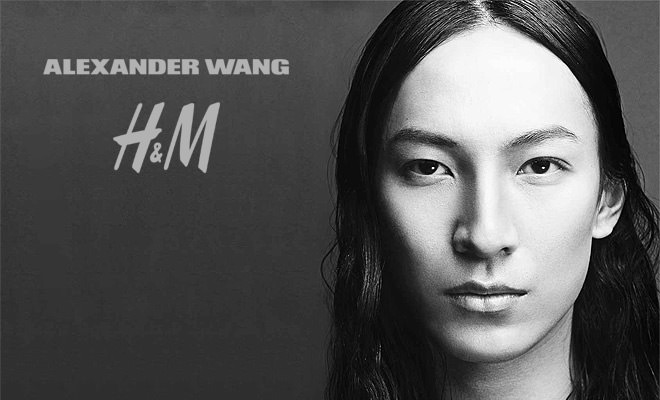 Photo: H&M
Fashion
Alexander Wang for H&M
By
|
H&M marks 10th anniversary of designer collaborations with the new in-store and online launch of Alexander Wang's collection
Swedish fashion retailer H&M is renowned for its frequent collaborations with famous fashion designers including Karl Lagerfeld, Stella McCartney, Jimmy Choo, Marni, Maison Martin Margiela and many more. Every year the retailer exceeds expectations and brings out a whole range of stylish looking pieces designed by high-end designers but that can be bought at an affordable price. This year it was American fashion designer Alexander Wang's time to shine as he took charge of creating unique fashionable clothing for the multi-national retail company.
When speaking about their choice of designer, H&M's creative advisor Margareta van den Bosch stated "Alexander Wang is one of the most important voices in fashion today. He understands exactly what people want to wear and does it with an energy and passion that's infectious. It feels incredible to be collaborating with him this year". When choosing a designer to collaborate with, the H&M team look for someone who is very creative and that will differentiate themselves from all the previous designer collaborations. Therefore the collection must have unique characteristics that have not been seen before but that at the same time will fit in with contemporary fashion.
The collection recently debuted in London with thousands of people queuing outside H&M stores to buy the exclusive range. The clothes are easy to wear and perfect for customers who enjoy working out and leading an active lifestyle. The collection merges fashion and active-wear which results in a surprisingly trendy line of clothing that is unlike any other collection currently being sold in other fashion retail stores.
The womanswear sport luxe line comprises 44 pieces that include body-con dresses, crop tops and trousers made from materials such as mesh, leather and neoprene. Overall there is a lot of chic sporty elements to the collection with a colour palette that is quite dark and neutral, consisting mainly of greys, whites and blacks.
 Women's perforated pattern dress – £79.99
This short black perforated dress with transparent stripes is sporty, casual and ideal for women who don't have time to dress-up but still want to look good and make a lasting impression.
 Men's hooded top – £ 179.99
This black hooded top is ribbed at the hem and cuffs and has padded raglan sleeves which have a crocodile texture. The wearer of this hoody will look youthful and cool which is exactly what Alexander Wang's brand is all about.
 Women's suede boots – £149.99
These open-toe suede boots were one of the first items to go during the media preview of the collection. They have a 10cm heel and are made of sporty techno fabric such as scuba and rubber detailing.
The reason why I find this particular collection so intriguing is because it is different from everything else that is being sold this season. Although the collection is sporty, it is also functional and wearable, thus it does not limit itself to a specific audience. Most of these items are selling out at a fast pace with H&M's website crashing several times due to heavy traffic so if you are lucky enough to find the items you were looking for don't hesitate to snap them up before the only option left is to buy them from eBay at double the price they was originally marked for. In my view H&M have yet again delivered an outstanding designer collaboration and I cannot wait to see which designer will team up with the retailer and create another phenomenal collaboration next year.